Уважаемые господа! Рады сообщить вам, что с января 2020 года мы запускаем программу продажи нашей продукции в лизинг с процентной ставкой от 0,5 % годовых в рассрочку до 36 месяцев.
Disintegrator ( finger mill )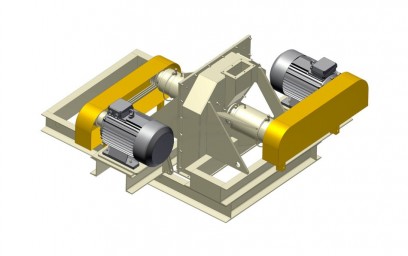 Disintegrator ( finger mill )
The disintegrator is intended for grinding loose, powder and granular materials to powders with particle sizes of 0.04 ... 0.1 mm. Scope: production of building materials, production of animal feed, chemical industry, coal processing. Disintegrator is applicable for grinding sand, sifting crushing of crushed stone, chalk, limestone, salt, fillers, polymers, coal, grain, etc.
Productivity: from 0.1 ... 1.5 (1 ... 4.6) m3 / h
Installed power: 15 (40) kW
Supply voltage: 380 V, 50 Hz
Overall dimensions: 1200х900х900 (2322х1900х1830) mm.