Оказываем услуги вибрационной стабилизации остаточных напряжений мобильным оборудованием с компьютерной диагностикой и документированием процесса.
Manufacture of metal structures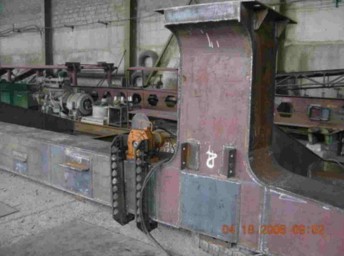 Our company offers services in the qualitative manufacture of metal structures of all sizes.

We have modern equipment for manufacturing steel structures:

1) Automatic band saws for metal cutting
2) Listogiby
3) Rollers
4) Press crank, hydraulic
5) Press-shears
6) Guillotines
7) Plasma cutting machine with CNC 6000 mm x 2000 mm
8) Welding posts with semi-automatic welding in carbon dioxide environment
9) Stabilization of residual stresses with computer diagnostics
10) Painting equipment
11) Drilling machine. milling, turning, electro erosion equipment
We manufacture trusses, beams, tanks, bins, loading devices, conveyors, screw conveyors, etc.
Manufacturing is possible both from ferrous and non-ferrous metals, including stainless steel.