Оказываем услуги вибрационной стабилизации остаточных напряжений мобильным оборудованием с компьютерной диагностикой и документированием процесса.
Tool for rolling internal cylindrical holes (ball)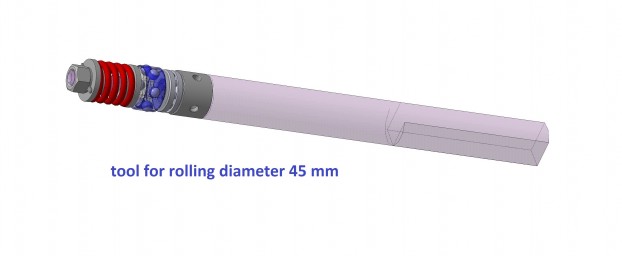 The rolling Ball head to 45 mm, 50 mm diameter and others ( with adjustable diameter )

In some enterprises, instead of honing, they use rolling with ball or roller rolling heads. In this case, when boring leave the allowance for rolling in the range of 0.05 ... 0.06 mm.
We design and manufacture ball and roller roll heads for any diameters. There are certain stocks of roll tool with adjustable sizes, boring tools, adjustable floating reamers.