Vibration damper hydraulic analog mod.678
Our company has a long-term scientific school for the development, design and investigation of hydraulic vibration dampers (dampers) for wagons and locomotives, as well as for the development and manufacture of test stands for vibration dampers of all types.
The analog of the mode 667 vibration modulator developed with the technical specification of the customer with improved characteristics was manufactured and successfully tested on the railway. enterprises of the customer.
Telescopic hydraulic dampers (hereinafter referred to as dampers) are used in the spring suspension of locomotives, passenger cars of locomotive traction, trams and subway cars, motorized and special rolling stock (hereinafter -
Reliability.
Dampers provide reliable operation at the following intervals of maintenance and repair, depending on the type of rolling stock:
1. External inspection (without removal from the unit of rolling stock) on each TP1 (after 20 thousand km of run);
2 Removing from the unit of rolling stock disassembly, washing, changing or filtering the working fluid, monitoring parameters and forces of resistance at each TP2 (after 150 ... 300 thousand km of run);
3 Also, when TP2, in addition, the replacement of sealing and centering elements, the lubrication of the hinged supports at each TP3 (after 300 ... 600 thousand km of run);
4 Also at TP3, in addition, the restoration of rubbing parts under repair dimensions for each KR1 (after 600 ... 1200 thousand km of run);
5 Replacing the damper (after 1200 ... 2000 thousand km of run).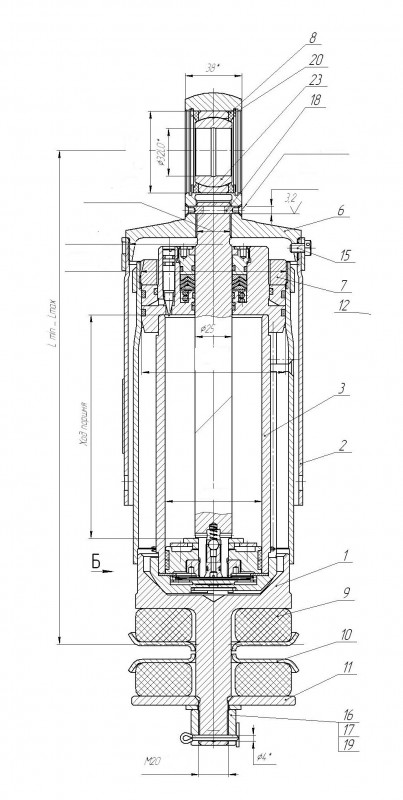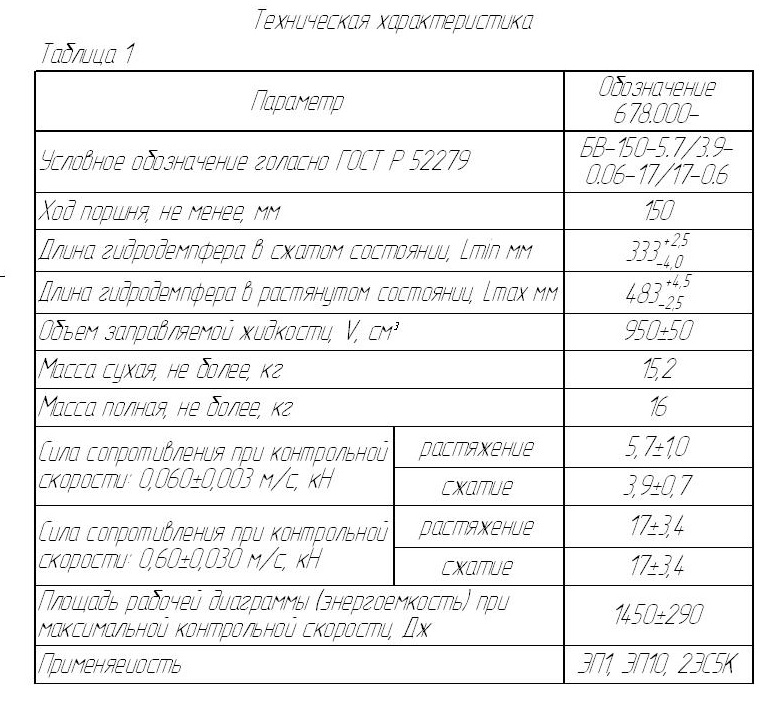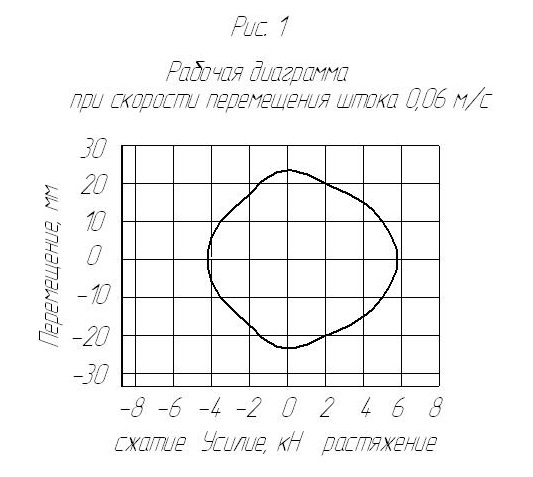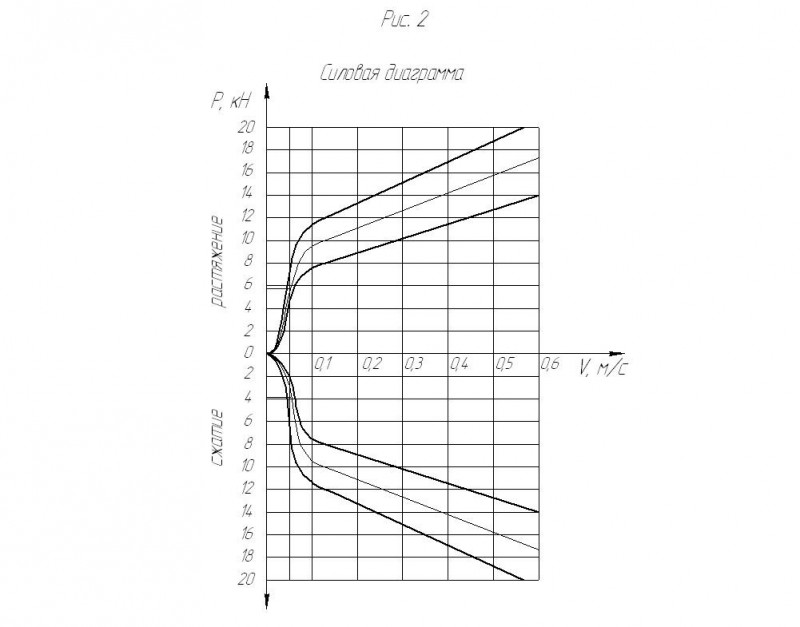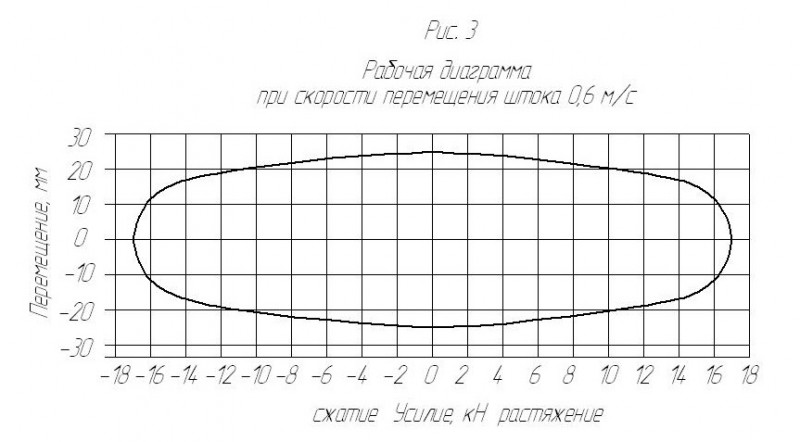 The vibration damper was tested at the stand of our production of the SVD model 16-0.3PT2R